Check Out These 7 Fit Females Who Used Hourglass Fit to Lose Weight

In a world where there's so much choice, it's difficult to decipher what's worth your money and what isn't. When it comes to fat burning supplements, if you pick the wrong one, you could end up wasting time and money on an ineffective product with no results.
But how can you tell which fat burner will be the best fit for you?
Obviously, we're going to put Hourglass Fit at the top – but we've got the goods to back it up too! That's right, we've put together real Hourglass Fit testimonials and success stories to help you see how it could support your goals.
Its meticulous female-friendly formula has been put together based on extensive scientific research which backs every ingredient involved. Plus, the quality and quantity of each component is at an ultra-premium level, unmatched by many other weight loss supps across the market to ensure impressive results. The aim for Hourglass Fit is to, not only help you on your weight loss journey by burning fat, but to assist you throughout the whole process with in-built mood-boosters, energy enhancers and appetite controllers so you can achieve body confidence like never before.
But it's easy for us to tell you why Hourglass Fit is perfect for you…
So, that's why we've put together 7 of our most inspiring success stories written by REAL WOMEN across the globe who have found the answer to their body woes by using Hourglass Fit.
Discover their weight-loss journeys. Check out real Hourglass Fit testimonials here…
Michelle from the UK
Michelle's Goals: To achieve body confidence for her wedding day
Most women are keen to lose a few pounds to look their best on their wedding day. Michelle had already cleaned up her diet and ramped up the workouts but she was looking for a 'helping hand' to achieve her best results.
"I just wanted to feel confident in my dress on the big day… Hourglass Fit's natural formula seemed perfect for me…"
After committing to Hourglass Fit, Michelle started seeing real results:
"Over 12 weeks I steadily shifted the pounds…on my wedding day I weighed 2lbs less than I did when I first met my husband!"
For her, Hourglass Fit was the simple missing link to achieving ultimate body confidence:
"Hourglass Fit made it easy… without the crashes or jitters…It was a real confidence booster, and I'm sure to continue to make Hourglass Fit part of my daily routine".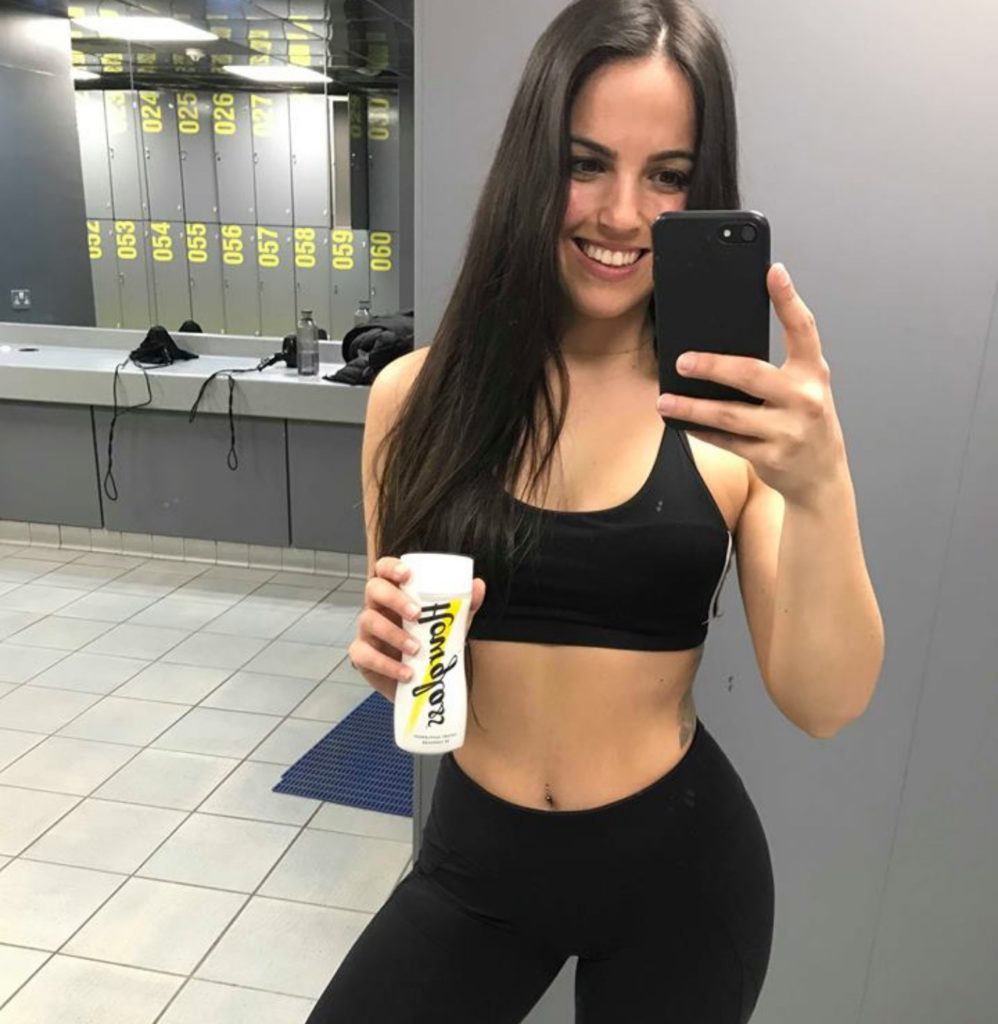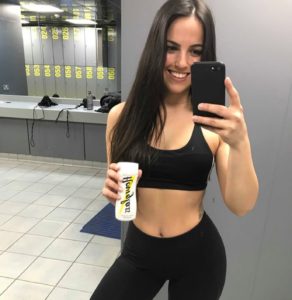 Nicole from San Diego, USA
Nicole's Goals: To control cravings and stop unhealthy snacking
Like most of us when we first start a diet, the tendency to crave bad foods can be detrimental to your weight loss journey. For Nicole, her cravings were affecting her progress – which is why she turned to Hourglass Fit for help…
"The hardest part of dieting has always been controlling cravings…I'm binging before I know what's happening…"
She was making the unhealthy choices when snacking:
"Let's be honest, salads just aren't the same as chocolate!"
To break the cycle, Nicole chose Hourglass Fit to help put a plug in those binges for good – and discovered incredible results:
"Since I started taking Hourglass Fit, I've felt completely in control. I'm fuller and more satisfied after meals, and I find it so much easier to say no to treats"
Hourglass Fit has been Nicole's key to finally kicking those bad snacking habits and making the healthier choices to stay on track!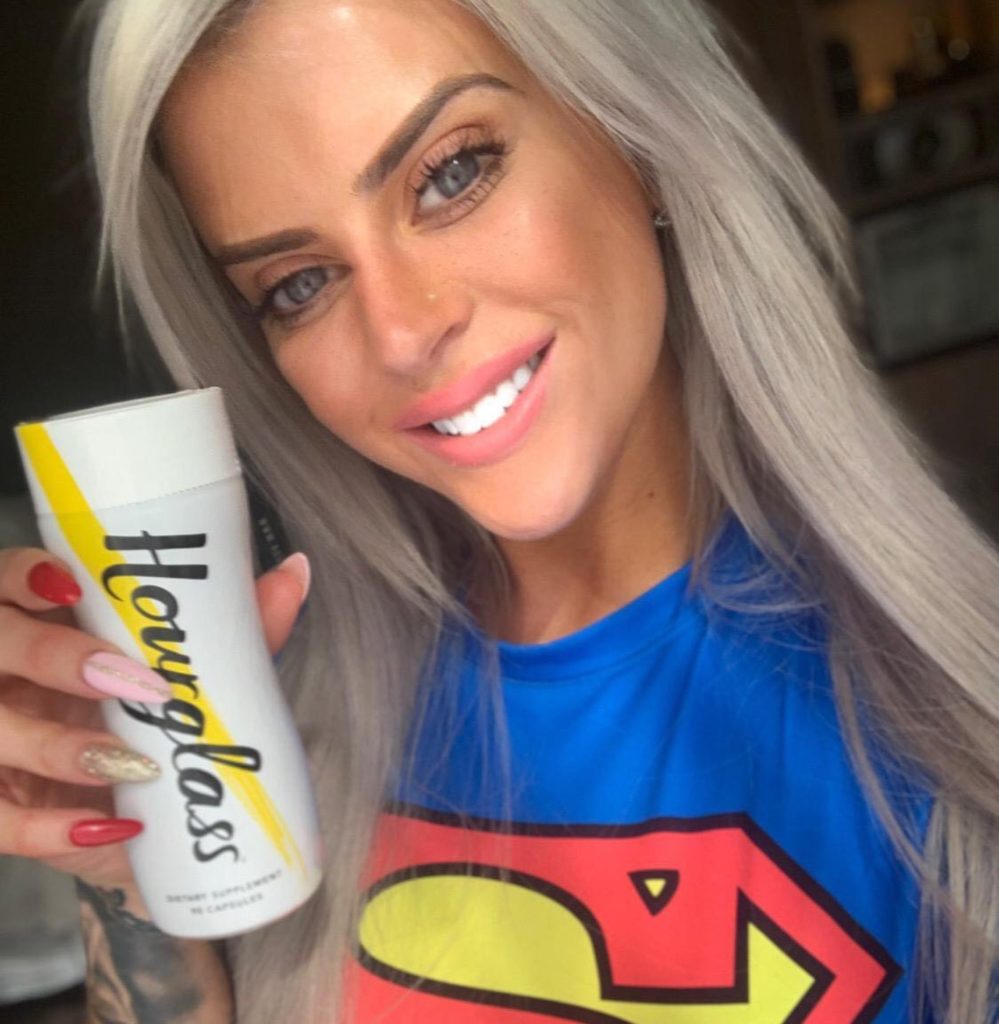 Charlotte from Manchester, UK
Charlotte's Goals: To regain body confidence and finally shift her baby weight
If you've had children, you'll know that getting back into shape is not always easy. For Charlotte, the struggle was very real – despite all her efforts:
"No matter what I tried at the gym, I just found I couldn't shift that last little bit of post-baby bump"
We've all been there, where we feel like we're out of options:
"It was beginning to affect my confidence, so I decided to research what supplements could help me. Hourglass Fit ticked all the boxes…"
Once Charlotte had found Hourglass Fit, she finally started getting the results she was looking for:
"Within weeks I could see and feel the difference…I'd recommend Hourglass Fit to anyone in the position I was once in"
Another happy customer who managed to turn a corner with Hourglass Fit when she had almost given up and finally banished that baby weight for good!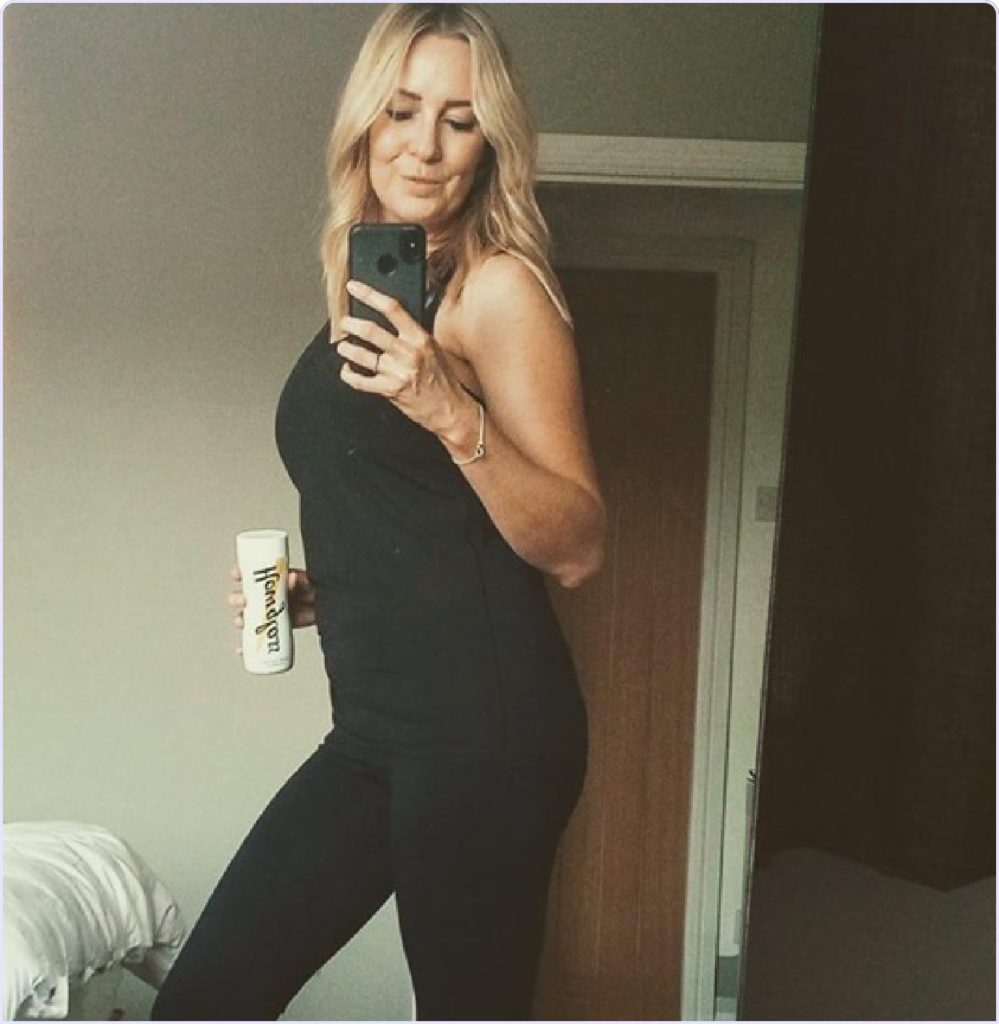 Megan from Baltimore, USA
Megan's Goals: To find a fat burner that didn't cause bloating and to reduce her waist size
For Megan, she was no newcomer to fat burning supplements. Having tried a number of so-called leading fat burners, she kept having the same problem:
"…Other fat burners before Hourglass Fit…just made me bloated straight away"
Many fat burners are loaded with high fiber to prevent hunger cravings however bloating can sometimes be a nasty side effect. As Megan was keen to reduce her waist size, she was not happy with this unfortunate result from other fat burners she'd tried. Which is why Hourglass Fit gave her the solution:
"This [fat burner] is definitely my favorite. I don't feel heavy and bloated. I've got loads of energy, I've stopped snacking and I've dropped a dress size already!"
Finally, Megan had found a fat burner which was both effective at curbing snacking whilst also promoting a healthy gut too, so she could achieve her ideal body weight quicker!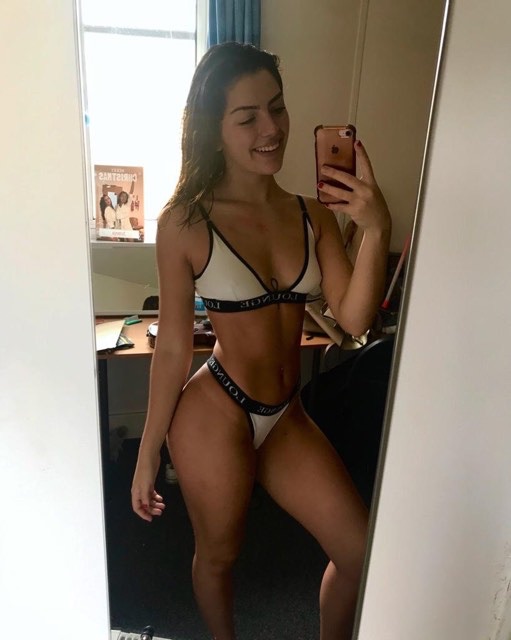 Vicki from Southampton, UK
Vicki's Goals: Effective fat burning – without the caffeine
Many fat burners on the market use a high caffeine content in their formulas due to its ability to boost your energy[1], enhance fat burning by increasing your metabolism[2] and quell your appetite[3] all at once.
However, what if, like Vicki, you're keen to shift some pounds but you're sensitive to caffeine?
"I'd tried other fat burners that were full of…highly caffeinated substances. I found my sleep was interrupted and my stomach was upset. I was literally shaking after taking them.
So, Hourglass Fit was a revelation!"
Hourglass Fit draws from nutrients that'll give you a natural energy boost and is proudly caffeine free. The intelligent formula uses well-known energy sources like vitamin B2 which converts food into energy and enhances your metabolism[4] and Capsimax which uses thermogenics to boost your metabolism too[5] so you don't need to rely on caffeine for stimulant or fat burning purposes.
"Within two weeks I was noticing a difference… [Hourglass Fit] definitely jumpstarted my metabolism [I] saw the results I was looking for – I've lost 15lbs already!"
Vicki finally found a fat burner to suit her lifestyle and body limitations:
"Because it's 100% natural, it means I can take it worry free"
Hourglass Fit is not only free from caffeine, but also 100% vegan, gluten free and natural throughout so is suitable for almost anyone!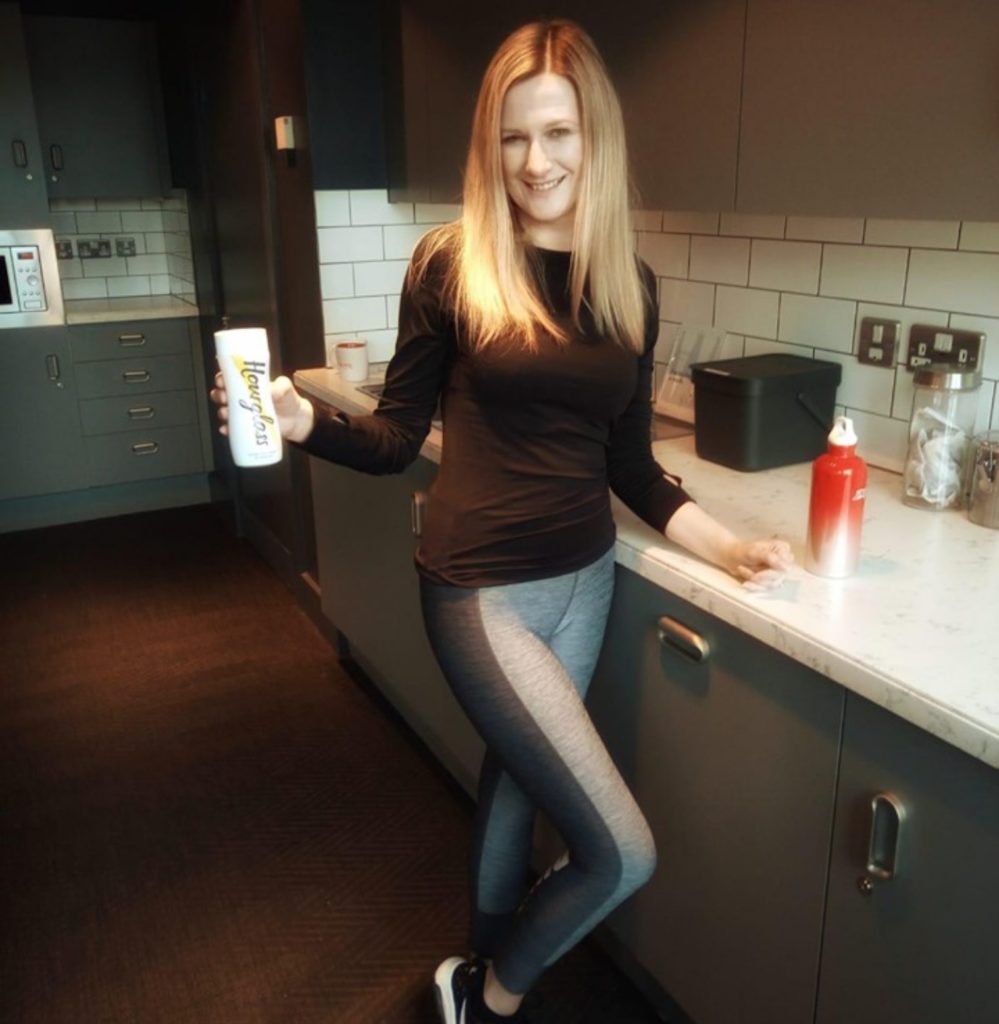 Melissa from Perth, Australia
Melissa's Goals: Reignite her weight loss which had slowed and shift those last few pounds
It can be really frustrating when you hit a wall with weight loss and, no matter what you do, those last few pounds just won't shift. Melissa had the same problem:
"After initially losing a lot of weight, I found that I'd hit a plateau, and my weight was no longer dropping, no matter what I tried"
Your body is very adaptable – which is not always a good thing! The closer you get to your ideal weight, you can experience a weight-loss plateau due to a slowing of your metabolism from less muscle mass, along with fat[6]. Which is why Hourglass Fit, with its in-built metabolism-boosting ingredients like Capsimax and Bioperine, can help.
"[Hourglass Fit] really helped me through the plateau. I gained extra energy for my workouts, and because my cravings were reduced, I was less tempted to snack between meals…"
If you're not seeing the same results you once were when you started your weight loss journey, Hourglass Fit can be the missing link to shifting those last few pounds!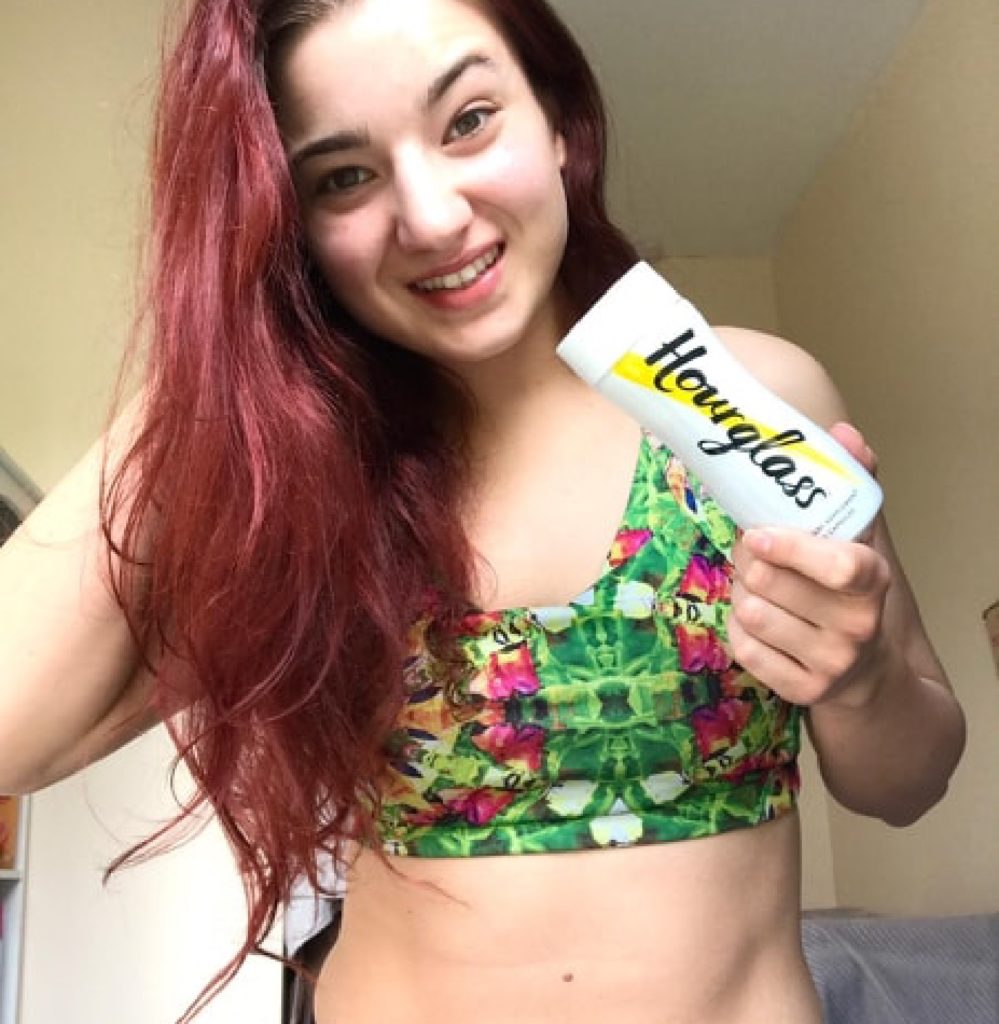 Celine from Lyon, France
Celine's Goals: To keep energy levels high and reignite workouts whilst maintaining a calorie deficit
Have you ever found that reducing calorie intake on a diet can leave you feeling low in energy and workouts can suffer?
"When I'm dieting, getting to the gym feels impossible. Cutting down my calories just makes me feel lazy, sluggish and hangry!"
Naturally you're going to feel less energized when you eat less – after all, food fuels your body. So, taking a supplement like Hourglass Fit which is full of natural energy boosters like vitamin B2 can help replace energy lost from a lower calorie diet.
"Now I'm taking Hourglass Fit, I feel energized…it keeps me focused and has helped me lose even more fat… I just feel like I have energy again!"
If you're struggling trying to juggle your workout routine and keep energy levels fired up on a calorie deficit, make sure you replace that energy with Hourglass Fit, so you can stick to losing weight and banish fatigue!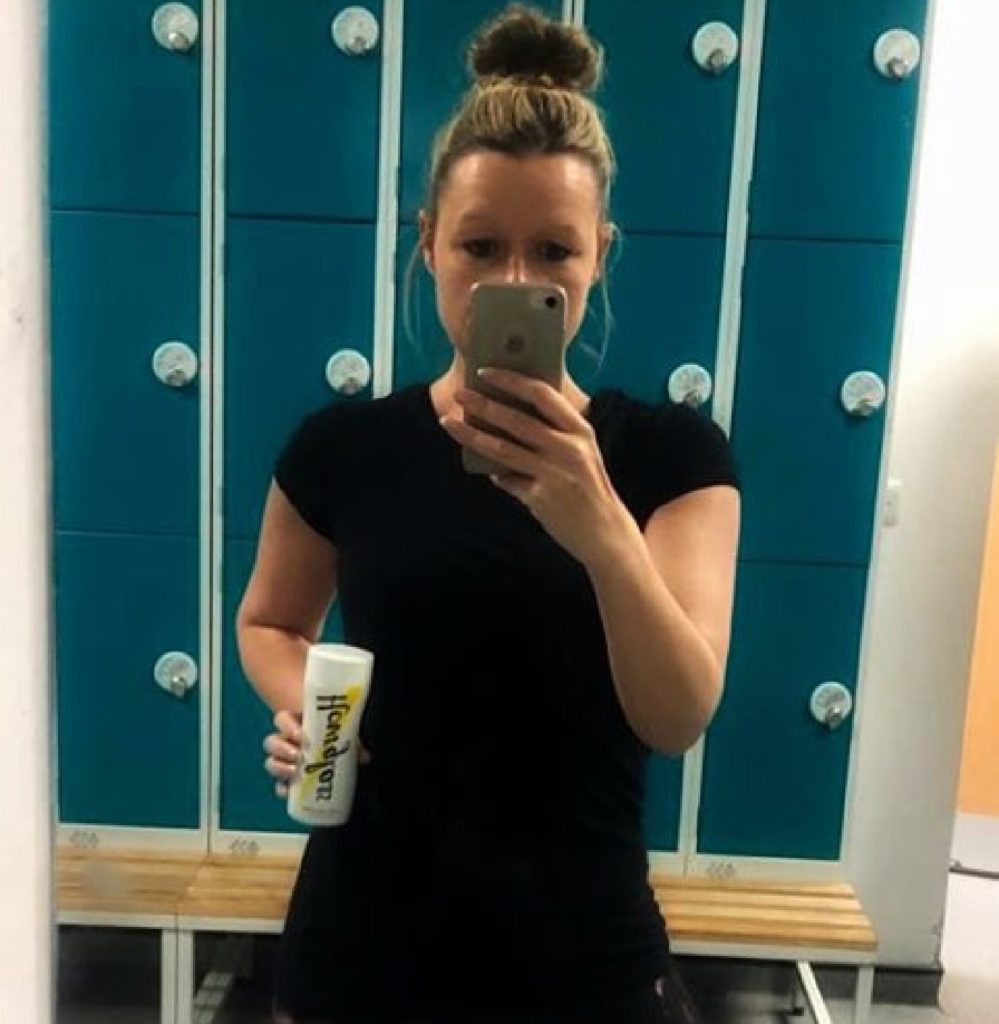 Read more about these Hourglass Fit testimonials here.
How to use Hourglass Fit to stay on track and lose weight
As you can see from these Hourglass Fit testimonials, the female-friendly formula has helped solve a whole host of body issues for women across the globe. It follows a smart 2-in-1 100% natural formula which has been carefully selected with women's anatomies in mind to help you achieve your fitness goals by:
Burning more calories
Suppressing your appetite
Improving your metabolism
Helping you process food more efficiently
Enhancing your energy
Boosting your overall mood
By addressing all aspects of weight loss, you're more likely to stick to your goals, achieve your ideal figure and regain ultimate body confidence.
Core Ingredients
Glucomannan to stop snacks – Extracted from the konjac root, this soluble fiber is a key element to Hourglass Fit's success as it helps you feel fuller for longer, so you can avoid overeating[7]. The formula includes a whopping 3g per serving so you can enjoy the full effects.
Cayenne Pepper Extract (as Capsimax) to burn calories– You may have heard about chili peppers and their ability to burn fat. This is because they have thermogenic qualities which essentially heats up your body and boosts your metabolism[8]. Plus, it has been linked to reducing cravings for unhealthy snacks[9] too! Capsimax in this form is a much more concentrated extract to achieve the best benefits.
5-HTP to help your mood – This amino acid can help boost your mood[10]  and, like glucomannan, can aid weight loss by suppressing your appetite[11] too.
Zinc for immune defense – Chosen for its ability to enhance your immune system[12], Zinc plays an essential role in your overall health and wellbeing. It is also essential for helping with your metabolism, digestion, nerve function[13] and many other processes.
Plus, Hourglass Fit is completely vegan-friendly too!
So, if you're looking to really optimize your figure, Hourglass Fit is the intelligent fat burner that can help you overcome all your body issues and achieve your ideal shape.
References
[1] https://onlinelibrary.wiley.com/doi/full/10.1111/j.1750-3841.2010.01561.x
[2] https://onlinelibrary.wiley.com/doi/full/10.1038/oby.2007.529
[3] https://www.healthline.com/nutrition/coffee-increase-metabolism#TOC_TITLE_HDR_5
[4] https://www.medicalnewstoday.com/articles/219561#:~:text=Vitamin%20B2%20helps%20break%20down,as%20the%20body%20requires%20it
[5] https://www.ncbi.nlm.nih.gov/pmc/articles/PMC6088424/
[6] https://www.mayoclinic.org/healthy-lifestyle/weight-loss/in-depth/weight-loss-plateau/art-20044615#:~:text=So%20as%20you%20lose%20weight,eat%2C%20you%20reach%20a%20plateau
[7] https://pubmed.ncbi.nlm.nih.gov/11396693/
[8] https://pubmed.ncbi.nlm.nih.gov/14649970/
[9] https://pubmed.ncbi.nlm.nih.gov/24630935/
[10] https://pubmed.ncbi.nlm.nih.gov/11869656/
[11] https://pubmed.ncbi.nlm.nih.gov/16846858/
[12] https://www.ncbi.nlm.nih.gov/pmc/articles/PMC2702361/